History, despite its wrenching pain,
Cannot be unlived, but if faced
With courage, need not be lived again.
Maya Angelou, On the Pulse of Morning
During the period between the Civil War and World War II, thousands of African Americans were lynched in the United States. Lynchings were violent and public acts of torture that traumatized Black people throughout the country and were largely tolerated by state and federal officials. These lynchings were terrorism. "Terror lynchings" peaked between 1880 and 1940 and claimed the lives of African American men, women, and children who were forced to endure the fear, humiliation, and barbarity of this widespread phenomenon unaided.
Lynching profoundly impacted race relations in this country and shaped the geographic, political, social, and economic conditions of African Americans in ways that are still evident today. Terror lynchings fueled the mass migration of millions of Black people from the South into urban ghettos in the North and West throughout the first half of the twentieth century. Lynching created a fearful environment where racial subordination and segregation was maintained with limited resistance for decades. Most critically, lynching reinforced a legacy of racial inequality that has never been adequately addressed in America. The administration of criminal justice in particular is tangled with the history of lynching in profound and important ways that continue to contaminate the integrity and fairness of the justice system.
This report begins a necessary conversation to confront the injustice, inequality, anguish, and suffering that racial terror and violence created. The history of terror lynching complicates contemporary issues of race, punishment, crime, and justice. Mass incarceration, excessive penal punishment, disproportionate sentencing of racial minorities, and police abuse of people of color reveal problems in American society that were framed in the terror era. The narrative of racial difference that lynching dramatized continues to haunt us. Avoiding honest conversation about this history has undermined our ability to build a nation where racial justice can be achieved.
In America, there is a legacy of racial inequality shaped by the enslavement of millions of Black people. The era of slavery was followed by decades of terrorism and racial subordination most dramatically evidenced by lynching. The civil rights movement of the 1950s and 1960s challenged the legality of many of the most racist practices and structures that sustained racial subordination but the movement was not followed by a continued commitment to Consequently, this legacy of racial inequality has persisted, leaving us vulnerable to a range of problems that continue to reveal racial disparities and injustice. EJI believes it is essential that we begin to discuss our history of racial injustice more soberly and to understand the implications of our past in addressing the challenges of the present.
Lynching in America is the second in a series of reports that examines the trajectory of American history from slavery to mass incarceration. In 2013, EJI published Slavery in America, which documents the slavery era and its continuing legacy, and erected three public markers in Montgomery, Alabama, to change the visual landscape of a city and state that has romanticized the mid-nineteenth century and ignored the devastation and horror created by racialized slavery and the slave trade.
Over the past six years, EJI staff have spent thousands of hours researching and documenting terror lynchings in the twelve most active lynching states in America: Alabama, Arkansas, Florida, Georgia, Kentucky, Louisiana, Mississippi, North Carolina, South Carolina, Tennessee, Texas, and Virginia. We have more recently supplemented our research by documenting terror lynchings in other states, and found these acts of violence were most common in eight states: Illinois, Indiana, Kansas, Maryland, Missouri, Ohio, Oklahoma, and West Virginia.
We distinguish racial terror lynchings—the subject of this report—from hangings and mob violence that followed some criminal trial process or that were committed against non-minorities without the threat of terror. Those lynchings were a crude form of punishment that did not have the features of terror lynchings directed at racial minorities who were being threatened and menaced in multiple ways.
We also distinguish terror lynchings from racial violence and hate crimes that were prosecuted as criminal acts. Although criminal prosecution for hate crimes was rare during the period we examine, such prosecutions ameliorated those acts of violence and racial animus. The lynchings we document were acts of terrorism because these murders were carried out with impunity, sometimes in broad daylight, often "on the courthouse lawn."i These lynchings were not "frontier justice," because they generally took place in communities where there was a functioning criminal justice system that was deemed too good for African Americans. Terror lynchings were horrific acts of violence whose perpetrators were never held accountable. Indeed, some public spectacle lynchings were attended by the entire white community and conducted as celebratory acts of racial control and domination.
KEY FINDINGS
1. Racial terror lynching was much more prevalent than previously reported. EJI researchers have documented several hundred more lynchings than the number identified in the most comprehensive work done on lynching to date. The extraordinary work of E.M. Beck and Stewart E. Tolnay provided an invaluable resource, as did the research collected at Tuskegee University in Tuskegee, Alabama. These sources are widely viewed asthe most comprehensive collection of research data on the subject of lynching in America. EJI conducted extensive analysis of these data as well as supplemental research and investigation of lynchings in each of the subject states. We reviewed local newspapers, historical archives, and court records; conducted interviews with local historians, survivors, and victims' descendants; and exhaustively examined contemporaneously published reports in African American newspapers. EJI has documented 4084 racial terror lynchings in twelve Southern states between the end of Reconstruction in 1877 and 1950, which is at least 800 more lynchings in these states than previously reported. EJI has also documented more than 300 racial terror lynchings in other states during this time period.
2. Some states and counties were particularly terrifying places for African Americans and had dramatically higher rates of lynching than other states and counties we reviewed. Mississippi, Florida, Arkansas, and Louisiana had the highest statewide rates of lynching in the United States. Mississippi, Georgia, and Louisiana had the highest number of lynchings. Lafayette, Hernando, Taylor, and Baker counties in Florida; Early County, Georgia; Fulton County, Kentucky; and Lake and Moore Counties in Tennessee had the highest rates of terror lynchings in America. Phillips County, Arkansas; Lafourche and Tensas parishes in Louisiana; Leflore and Carroll counties in Mississippi; and New Hanover County, North Carolina, were sites of mass killings of African Americans in single-incident violence that mark them as notorious places in the history of racial terror violence. The largest numbers of lynchings were found in Jefferson County, Alabama; Orange, Columbia, and Polk counties in Florida; Fulton, Early, and Brooks counties in Georgia; Caddo, Ouachita, Bossier, Iberia, and Tangipahoa parishes in Louisiana; Hinds County, Mississippi; Shelby County, Tennessee; and Anderson County, Texas.
3. Racial terror lynching was a tool used to enforce laws and racial segregation—a tactic for maintaining racial control by victimizing the entire African American community, not merely punishment of an alleged perpetrator for a crime. Our research confirms that many victims of terror lynchings were murdered without being accused of any crime; they were killed for minor social transgressions or for demanding basic rights and fair treatment.
4. Our conversations with survivors of lynchings show that terror lynching played a key role in the forced migration of millions of Black Americans out of the South. Thousands of people fled to the North and West out of fear of being lynched. Parents and spouses sent away loved ones who suddenly found themselves at risk of being lynched for a minor social transgression; they characterized these frantic, desperate escapes as surviving near-lynchings.
5. In all of the subject states, we observed that there is an astonishing absence of any effort to acknowledge, discuss, or address lynching. Many of the communities where lynchings took place have gone to great lengths to erect markers and monuments that memorialize the Civil War, the Confederacy, and historical events during which local power was violently reclaimed by white Southerners. These communities celebrate and honor the architects of racial subordination and political leaders known for their belief in white supremacy. There are very few monuments or memorials that address the history and legacy of lynching in particular or the struggle for racial equality more generally. Most communities do not actively or visibly recognize how their race relations were shaped by terror lynching.
6. We found that most terror lynchings can best be understood as having the features of one or more of the following: (1) lynchings that resulted from a wildly distorted fear of interracial sex; (2) lynchings in response to casual social transgressions; (3) lynchings based on allegations of serious violent crime; (4) public spectacle lynchings; (5) lynchings that escalated into large-scale violence targeting the entire African American community; and (6) lynchings of sharecroppers, ministers, and community leaders who resisted mistreatment, which were most common between 1915 and 1940.
7. The decline of lynching in the studied states relied heavily on the increased use of capital punishment imposed by court order following an often accelerated trial. That the death penalty's roots are sunk deep in the legacy of lynching is evidenced by the fact that public executions to mollify the mob continued after the practice was legally banned.
The Equal Justice Initiative believes that our nation must fully address our history of racial terror and the legacy of racial inequality it has created. This report explores the power of truth and reconciliation or transitional justice to address oppressive histories by urging communities to honestly and soberly recognize the pain of the past. As has been powerfully detailed in Sherrilyn A. Ifill's extraordinary work on lynching i, there is an urgent need to challenge the absence of recognition in the public space on the subject of lynching. Only when we concretize the experience through discourse, memorials, monuments, and other acts of reconciliation can we overcome the shadows cast by these grievous events. We hope you will join our effort to help towns, cities, and states confront and recover from tragic histories of racial violence and terrorism and to improve the health of our communities by creating an environment where there can truly be equal justice for all.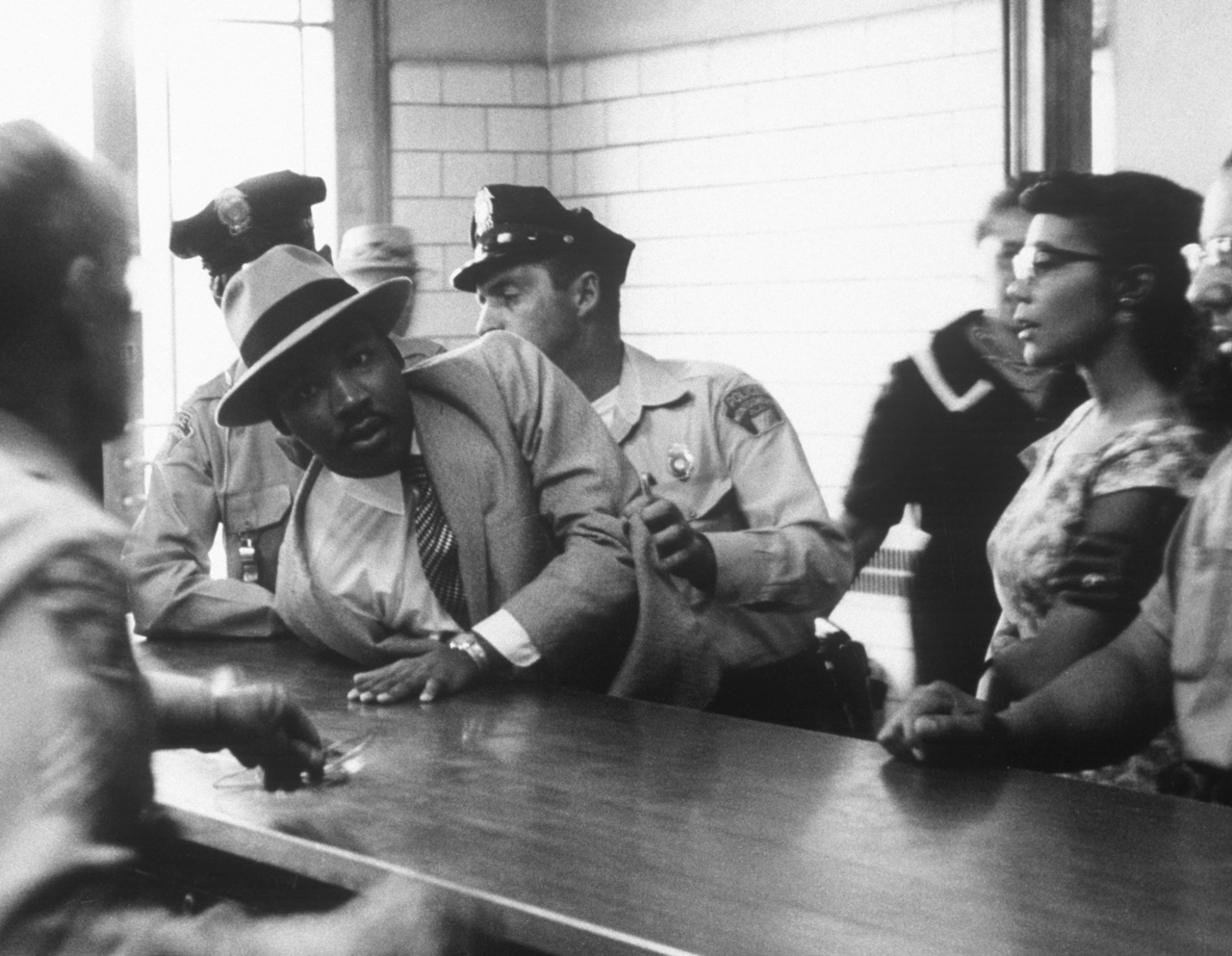 When the era of racial terror and widespread lynching ended in the mid-twentieth century, it left behind a nation and an American South fundamentally altered by decades of systematic community-based violence against Black Americans. The effects of the lynching era echoed through the latter half of the twentieth century. African Americans continued to face violent intimidation when they transgressed social boundaries or asserted their civil rights, and the criminal justice system continued to target people of color and victimize African Americans. These legacies have yet to be confronted.
VIOLENT INTIMIDATION AND OPPOSITION TO EQUALITY
After the rate of lynchings abated, the central feature of the era of racial terror—violence against Black Americans—took new forms. The social forces and racial animus that made lynching a frequent occurrence and constant threat in the late nineteenth and early twentieth centuries remained deeply rooted in American culture, and violent intimidation continued to be used to preserve social control and white supremacy. African Americans in the South faced violence, threats, and intimidation in myriad areas of daily life, with no protection from the justice system.
Black Southerners who survived the lynching era remained subject to the established legal system of racial apartheid known as Jim Crow. As organized resistance to this racial caste system began to swell in the early 1950s, Black demonstrators were met with violent opposition from white police officers and community members. Black activists protesting racial segregation and disenfranchisement through boycotts, sit-ins, voter registration drives, and mass marches consistently faced physical attacks, riots, and bombings from whites.
As a leader of the nonviolent protest movement, Reverend Dr. Martin Luther King Jr. challenged white law enforcement officials and private citizens who issued death threats, physically assaulted him at public lectures, and bombed his Montgomery, Alabama, home while his wife and infant daughter were inside. Police attacked demonstrators during highly publicized events like Bloody Sunday in Selma, Alabama, in 1965. Even Black children engaging in peaceful demonstrations were at great risk of harm and death. In 1963, four young girls were killed when the Sixteenth Street Baptist Church in Birmingham, Alabama, was bombed, and that year, more than 700 Black children protesting racial segregation in the city were arrested, blasted with fire hoses, clubbed by police, and attacked by police dogs.
Closely mirroring the era of lynching, police in Mississippi facilitated the extrajudicial murders of civil rights workers Andrew Goodman, James Chaney, and Michael Schwerner in 1964 by delivering the men to a white mob after detaining them for an alleged traffic violation. A mob of Ku Klux Klansmen, who had gathered during the several hours the three young men were held in jail, was ready and waiting to seize and murder them upon release.265 Just as lynchings had been justified in the preceding decades, these violent incidents were defended as necessary to maintain "law and order."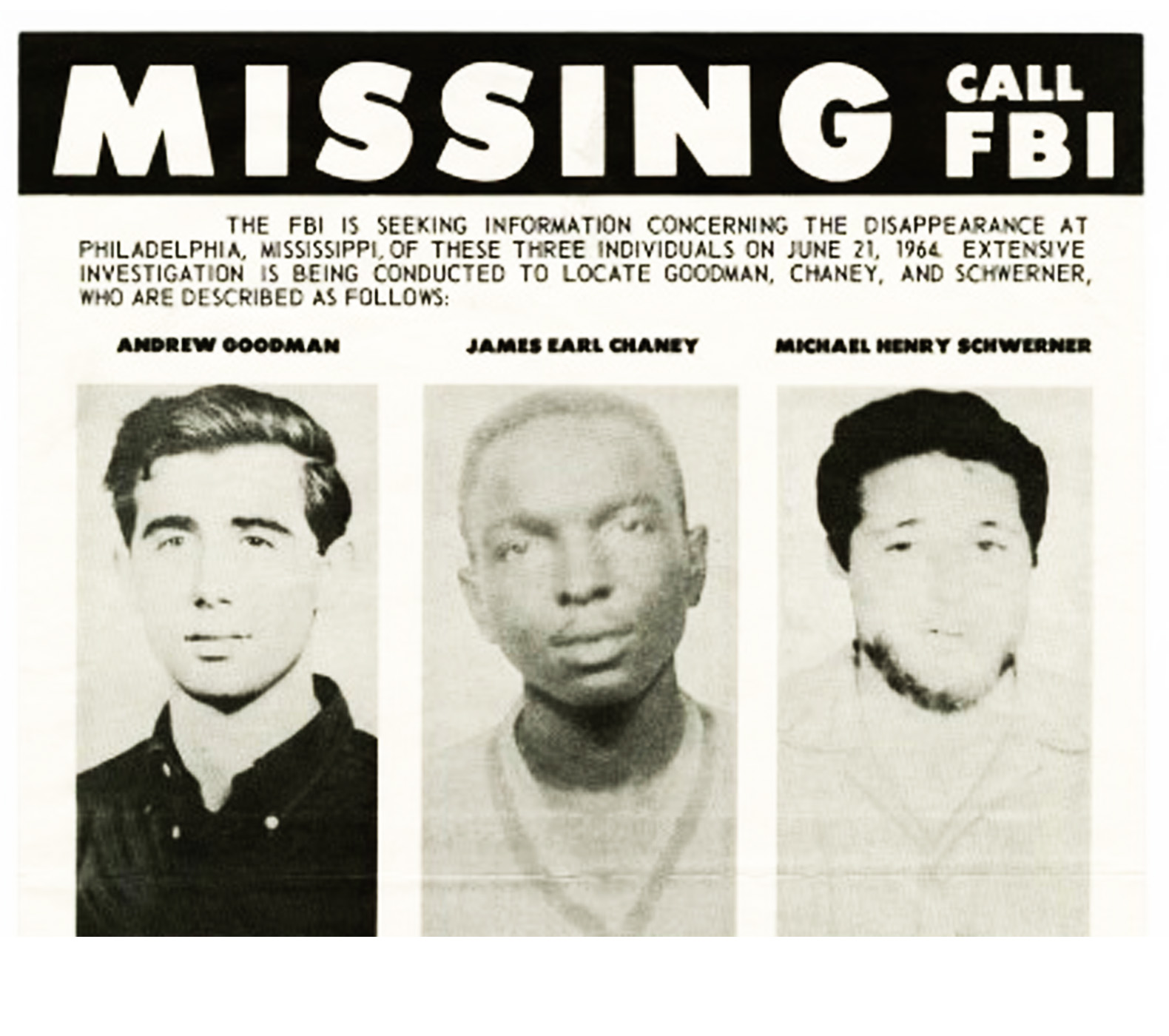 RACIALLY-BIASED CRIMINAL JUSTICE AND MASS CRIMINALIZATION
Lynching and racial terror profoundly compromised the criminal justice system. Extrajudicial mob violence operated hand-in-hand with legal execution as a means of exercising lethal social control over the Black population. Neither lynching nor "legal executions" required reliable findings of guilt, and complicit law enforcement officers handed over prisoners to the lynch mob.276
Southern courts were deeply embedded in the exploitation of Black workers in the South long after the formal abolition of slavery. States exploited the Thirteenth Amendment's exemption for prisoners by passing "Black Codes" and convict leasing laws that branded Black people as criminals to facilitate their reenslavement for state profit.277 Further, although the Civil Rights Act of 1875 and Supreme Court rulings banned racial discrimination in jury selection,278 local officials barred African Americans from serving on juries.279 African Americans "virtually disappeared from the Southern jury box by 1900, even in counties where they constituted an overwhelming majority of the local population,"280 which reinforced the impunity under which lynching flourished.281 The fairness of the judicial system was wholly compromised for African Americans, and the courts operated as tools of their subjugation.
Lynching also directly fostered the racialization of criminality. Whites defended vigilante violence aimed at Black people as a necessary tactic of self-preservation to protect property, families, and the Southern way of life from dangerous Black criminals. The link between lynching and the image of African Americans as "criminal" and "dangerous" was sometimes explicit, such as when lynchings occurred in response to allegations of criminal behavior. In other cases, white mobs justified lynching as a preemptive strike against the threat of Black violent crime.
Decades of racial terror in the American South reflected and reinforced a view that African Americans were dangerous criminals who posed a threat to innocent white citizens. Although the Constitution's presumption of innocence is a bedrock principle of American criminal justice, African Americans were assigned a presumption of guilt.
America has never addressed the effects of racial violence, the criminalization of African Americans, and the critical role these phenomena have played in shaping the American criminal justice system, particularly in the South. The Civil Rights Act of 1964, a signature legal achievement of the civil rights movement, contains provisions designed to eliminate discrimination in voting, education, and employment, but it does not address discrimination in criminal justice. Though the most insidious tool of racial subordination throughout the era of racial terror and its aftermath, the criminal justice system remains the institution in American life least impacted by the civil rights movement. Similarly, the system's endorsement of racist myths of Black criminality has never been meaningfully confronted. The unprecedented level of mass incarceration in America today is a contemporary manifestation of these past distortions and abuses that continues to limit the opportunities of our nation's most vulnerable.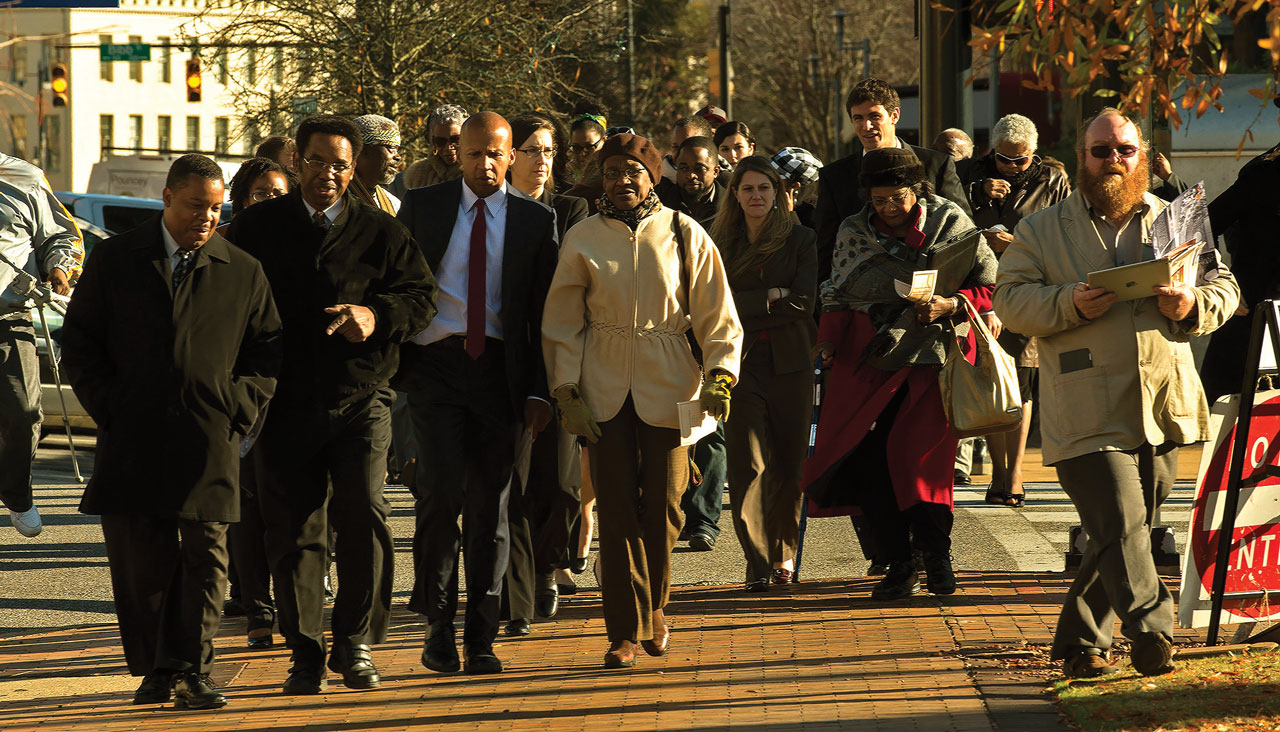 Lynching in America was a form of terrorism that has contributed to a legacy of racial inequality that our nation must address more directly and concretely than we have to date. The trauma and anguish that lynching and racial violence created in this country continues to haunt us and to contaminate race relations and our criminal justice system in too many places across this country. Important work can and must be done to speak truthfully about this difficult history so that recovery and reconciliation can be achieved. We can address our painful past by acknowledging it and embracing monuments, memorials, and markers that are designed to facilitate important conversations. Education must be accompanied by acts of reconciliation, which are needed to create communities where devastating acts of racial bigotry and legacies of racial injustice can be overcome.
ACKNOWLEDGEMENTS
This report is written, researched, designed, and produced by the staff of the Equal Justice Initiative. All of our lawyers, law fellows, justice fellows, interns, students, and staff have spent an enormous amount of time researching, investigating, documenting, and analyzing lynchings over the last six years. We've traveled throughout the South and spent hundreds of hours in each of the twelve states highlighted in this report. Our research, findings, and the preparation of this report would not have been possible without the entire staff's dedicated work. I would like to specially acknowledge Jennifer Taylor for critical writing, research, and editing; Andrew Childers for writing, research, and analysis of data that allowed us to document the prevalence of lynching in states and counties; John Dalton for coordination of research teams, research, and writing; Aaryn Urell for writing, editing, layout, and production work; Sia Sanneh for writing, research, editing, and coordination of our monument research; Josh Cannon for research; Noam Biale for research and writing; and Bethany Young for research and writing. Special thanks is also owed to Ian Eppler and Kiara Boone for writing, research, and photo editing for the report and to Imani Lewis for photo research.

- Bryan Stevenson, Director